We manufacture our products fully , we are attentive to fashion trends and we carefully research our materials, colors, designs and weavings.
---
Services
Our company only offers the best Italian curtains and drapes. Our exclusive designs meet a wide variety of different end users:
Italian curtains for home furnishings
Italian curtains for drapery
Italian curtains for bedding
Italian curtains for home window decoration
Feel free to ask for a quotation for our Italian curtains. You will be immediately contacted by our staff.
A green approach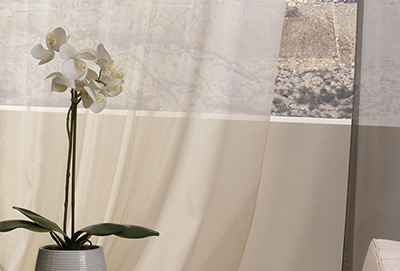 Our work is based on a green approach: our respect for the planet is shown by our choice to favor natural materials such as wool, silk, cashmere and recycled yarns. Furthermore, 50% of our production needs are satisfied excellently by the use of alternative energy.